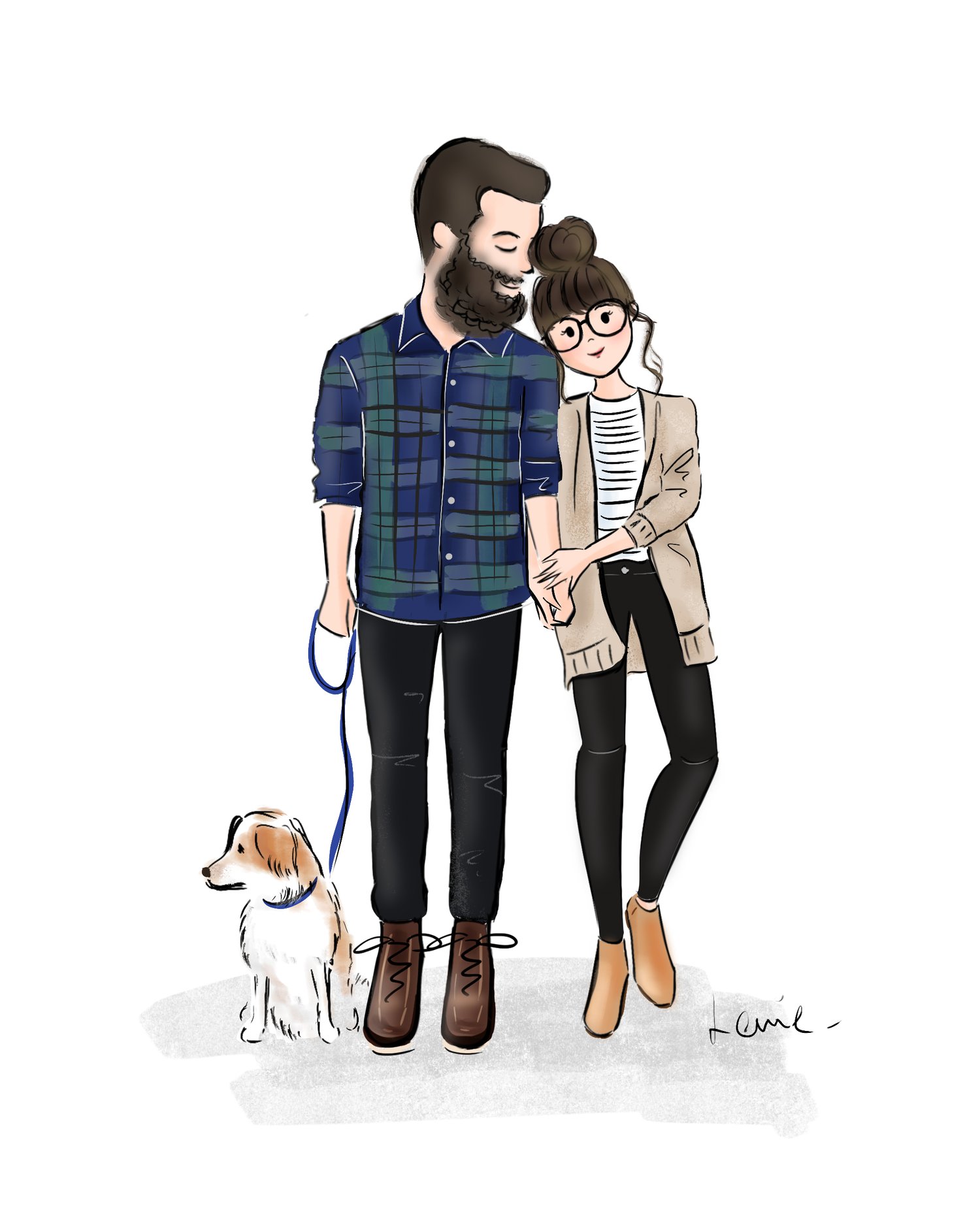 Custom Portrait Full Body (Digital)
Digital FULL BODY CUSTOM ILLUSTRATION
PRICING:
Adult USD 60 each
Children (12 years old and under) USD 50 each
Pet USD 25 each
Background (e.g. flower wreath, building, scenery, etc) starting from USD 20 - 60 (depending on the background detail).
If the illustration option you're looking for is not available in this listing (e.g. adding pet, background etc); let me know and I'll send an invoice to you via PayPal.
HOW IT WORKS:
1) Upon purchase, please send me your reference picture(s) to my email address [email protected]
More details about photo reference in the note below*
2) I will first do the sketch and send you a proof for revision. Once the sketch is approved, I will continue with the colouring and we'll go for another round of revision. You have total up to 4 rounds of revision. Further revision may cost extra.
3) After your approval, the final copy (in JPEG/ PNG/ Photoshop/PDF format) will be emailed to you, in size 8" x 10" (or other sizing depending on the illustration details) and 300 dpi resolution. Please inform 5e in advance if you wish to print it in other size.
No hard copy will be shipped.
Turnaround 2-3 weeks, depending on your illustration difficulty, how many rounds of revisions, whether it is during peak season, etc. If you'd to get your illustration done by a specific date, please contact me via email along with your illustration photo reference to discuss the possible timeline. Rushed fee may apply.
NOTE:
- Watermark used here are for portfolio purpose only. It won't appear in your custom illustration.
- For personal use only. For commercial use, please contact me for further discussion
- For photo reference, if you'd like to send separate picture of each person/ pet; kindly send me the pictures and any details you'd like to change from the photo (if there's any); e.g. outfit, hairstyle, etc; BEFORE making the purchase to discuss whether the illustration is doable. Extra charges may apply.
LennieIllustration has the right to cancel the transaction if the illustration is deemed undoable and if there's no prior agreement before the transaction.
Feel free to contact me if you have any question.
Thank you! :)
-Lennie-
Email: [email protected]
Portfolio: Instagram @lennie.illustration